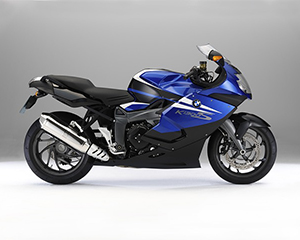 Driving comes with risks because it involves unpredictable facts such as weather and other drives while on the road. A motorcycle is even more dangerous because you don't have the protection of the car body around you. Make sure you have the motorcycle insurance you need to be fully covered in the event of an accident.
---
Motorcycle Accidents
Over 4,000 people die in motorcycle accidents each year
In 2011 reported a total of 4,612 motorcycle fatalities
Motorcycle injuries and deaths cost about $12 billion annually
You can't prevent an accident from happening, but you can be prepared. Some things that can make a difference include taking a motorcycle safety course, wearing protective gear, and making sure you have adequate motorcycle insurance.
What kind of policy do you need, and how much coverage should you buy?
---
Motorcycle Insurance Requirements
Every state in the U.S. requires motorcyclists to have liability insurance, with the exception of Washington State, Montana, and Florida. However, Florida still has a financial responsibility law, requiring motorcyclists to pay personal and property damages in an accident they cause. In Tennessee, you must have a minimum liability coverage of 25/50/15.
Liability insurance pays (up to your set limits) for damages or injuries you cause in an accident, as well as your legal defense if needed. Because these costs can quickly soar to hundreds of thousands of dollars in the event of severe injuries, property damage or law suits, a good liability policy is highly recommended.
---
Structure of a Liability Policy
Liability coverage has three forms of coverage: bodily liability for one person, bodily liability for all people involved, and property liability. If you cause an accident and someone is injured, the bodily liability would cover the costs of treatment for that person.
When you buy motorcycle insurance, you determine the limit. If you purchase a 10/20/10 plan, it means the insurance company will pay up to $10,000 in medical care for one person, $20,000 for all injuries, and $10,000 in property damage.
Before you decide on the liability coverage in your motorcycle insurance policy, consider how much you can afford if the accident is severe. If the costs of the crash exceed your limits, you will have to pay out of pocket.
As an example scenario, let's say you have coverage for 10/20/10, and you cause an accident resulting in $30,000 of medical expenses and $15,000 in property damage. You would have to pay $10,000 for medical care and another $5,000 in property damage, out of pocket.
---
Factors that Affect Your Rates
In general, motorcycle insurance rates are affected by the following factors:
Your credit score: It's true – your credit history affects your motorcycle insurance premium as much or more than your driving history. Statistically, motorcycle riders with poor credit are more likely to file a claim, so insurance companies tend to raise premiums for these customers to compensate for risk.
Your age and driving history: The insurance company will do a risk assessment based on how old you are and any included traffic accidents or violations on your record, both for your motorcycle and your car.
Where you live and travel: If you travel in high accident or crime areas, your risks are higher. Where you store your bike also matters: if it is kept in a locked garage, it is much less likely to be stolen or damaged.
How often you ride: If you ride year-round, you will face more risks than drivers who only use their motorcycles for a few months of the year, or only on weekends.
The make and model of your motorcycle: How expensive is your bike? How new? And how much horse power? A new Ducati 1199 Panigale will require more expensive repairs than a used Honda Stateline. This is because the Ducati will cost more to repair or replace in the event of an accident.
After-market additions: Insurers will also take into account whether you have added specialty components, such as a custom frame.
---
What affects motorcycle insurance costs?
Additional Coverage
The costs of a severe wreck can quickly exceed your state's required minimum coverage. Consider adding additional forms of insurance to a general motorcycle insurance plan.
Accessories coverage: If you have done any after-market upgrades or any enhancements to the motorcycle, you may want additional coverage for these items. It is a good idea to retain all receipts and photos of any equipment or custom work.
Collision coverage: If your motorcycle is damaged in an accident, collision coverage will pay for repair or replacement regardless of who was at fault for the accident.
Comprehensive coverage: Also known as "other than collision," comprehensive coverage covers any damage not caused by an accident with another vehicle, including:
Weather-related damage, such as hail
Criminal activity, including theft and vandalism
Collisions with wildlife
Medical payments / personal injury coverage: Pays for your medical treatment or funeral costs after an accident, regardless of who is responsible for the accident.
Uninsured / underinsured motorist coverage: If an uninsured or underinsured driver causes a collision in which you are injured or your motorcycle is damaged, this policy would cover your out-of-pocket expenses.
---
Finding an Agent
General motorcycle insurance policies available from an online insurance company may not be tailored to your needs. Even if you start your research by comparing online quotes, make sure you call us before you buy.