Do I Really Need Renter's Insurance?
There are many reasons people choose to rent rather than buy a home. Whether you are a college student, you are saving up for a down payment on a house, or you simply like the flexibility of apartment living, it is a good idea to become familiar with renter's insurance and how it can protect you.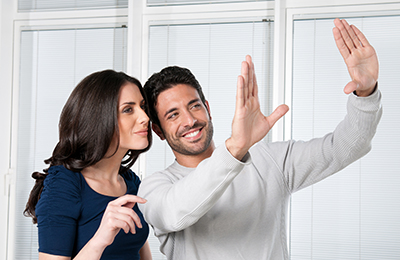 If you are thinking about buying a renter's insurance policy, you may have some questions. Do you really need this coverage? Is it worth it? How can you get the best deal? An independent agent can answer all of these questions. A local agent can assess your unique coverage needs, help you compare policies from several insurance companies, and help you make an informed choice. Contact an agent today to get more information about insurance for renters and receive a free personalized quote.
Statistics about Tenants in the United States
In 2010, the U.S. Census found that approximately 35% of all homes in America were renter-occupied.
In 2012, a poll conducted by ORC found that only 31% of tenants in this country carry renters insurance.
The average renter owns about $20,000 worth of personal belongings.
---
What Is Renter's Insurance?
Renters insurance provides low-cost coverage for your personal belongings, so you can recover from loss, damage or theft. It also covers your personal liability. Your landlord's policy covers the building and grounds, but will not reimburse you for the costs of your personal items in the event of a loss, or cover the costs of injuries or damage that happen inside your apartment space.
Landlords insure their rental properties with homeowners or landlords insurance. These policies provide coverage for the structure of the building, any personal property the landlord owns (such as appliances and carpeting) and liability for injuries due to the property owner's negligence in upkeep or safety of the property.
But in the event that your personal belongings and valuables are destroyed in a building fire or stolen by a thief, you need to have a renters insurance policy in place to cover your losses. If you do not have such a policy, you will need to recover from your loss out of pocket.
---
Should I Get Renter's Insurance?
Renter's insurance is not mandatory in any state. In some cases landlords will require their tenants to purchase renter's insurance.
If you live in an apartment building or other type of multi-unit rental you are more likely to be required to carry renter's insurance. The main reason for this requirement has to do with liability coverage for the leasing company and the other tenants. Your landlord and other affected tenants can receive reimbursements through your policy if you accidentally start a fire.
Whether or not you are required to carry this insurance, choosing to purchase a renters insurance policy is a wise decision that will protect you from devastating loss.
---
What if You Don't Own Anything Worth Insuring?
Many people who rent rooms in homes feel that renters insurance is an unnecessary expense. While you may not have a lot of expensive belongings, if you take the time to write down an inventory and an estimated value of everything you own, you may be surprised.
Be sure you list everything including all your furniture, clothes, dishes, electronics, jewelry, appliances, and even cosmetics. Now think about how much it would cost to start with nothing and replace everything you own. That is exactly what you would have to do if a fire or natural disaster caused you to lose everything.
Now look at your most valuable items. What if they were stolen? Could you afford to replace them? Statistically speaking, apartment residents report burglaries more frequently than people living in houses. Renters insurance allows you to be prepared so that you will not be faced with undue financial burdens in their wake.
---
What Does Renters Insurance Cover?
Renters insurance covers your personal belongings or "contents" against damage and loss, including from theft, fire, and even smoke, which can be quite destructive. Your contents insurance may provide actual-value reimbursement for your items, or, for a slightly higher premium, may cover your full replacement cost. If most of your possessions are older or worn, the more expensive policy is ideal as you will be able to purchase new items to replace everything you lost.
Your rental-home or apartment insurance will typically cover the cost of temporary housing if your home should be uninhabitable for a period of time following a disaster. It is important not to assume that your landlord will cover this cost for you, as that will depend upon the cause of the fire and the landlord's specific coverage.
Finally, your policy will provide liability insurance should you be held responsible for an injury to a visitor in your home. This coverage can be quite beneficial as medical bills can add up quickly. Even something as minor as a trip to the hospital for stitches can cost more than a full year of renters insurance coverage.
---
Is Renters Insurance Expensive?
In 2010, U.S. tenants spent an average of $185 per year for their renters insurance policies. At only $15 a month, this is not an unmanageable expense; most people spend more than that on pizza each month. If you are fortunate enough to never have to file a claim, the money will have still been well-spent for the peace of mind it can provide.
---
Can You Buy Renters Insurance Online?
While you may be able to buy renters online, there are a number of downsides. For example, if you are unsure of your particular coverage needs, you won't have an agent right there to talk to. You may end up buying too much insurance, or not enough. It can be difficult to sort through the terms of your insurance and fully understand what your renters insurance covers.
Speaking with an independent agent can help you get the answers you need. Your agent will help ensure that your personal belongings, particularly your valuables, are adequately covered and that you fully understand the terms of your policy. Because your agent has access to policies from several different insurance companies, you can be sure that you are getting your coverage at a competitive rate.
---
See What an Independent Agent Can Do for You
Your agent will be working for you, not an insurance company, and will ensure that you are getting the best possible rate for a policy that suits your coverage needs.